Your constant comments and talks about how superior the Sega CD versions of Lunar or whatever games are, have caused the increased interest of buyers.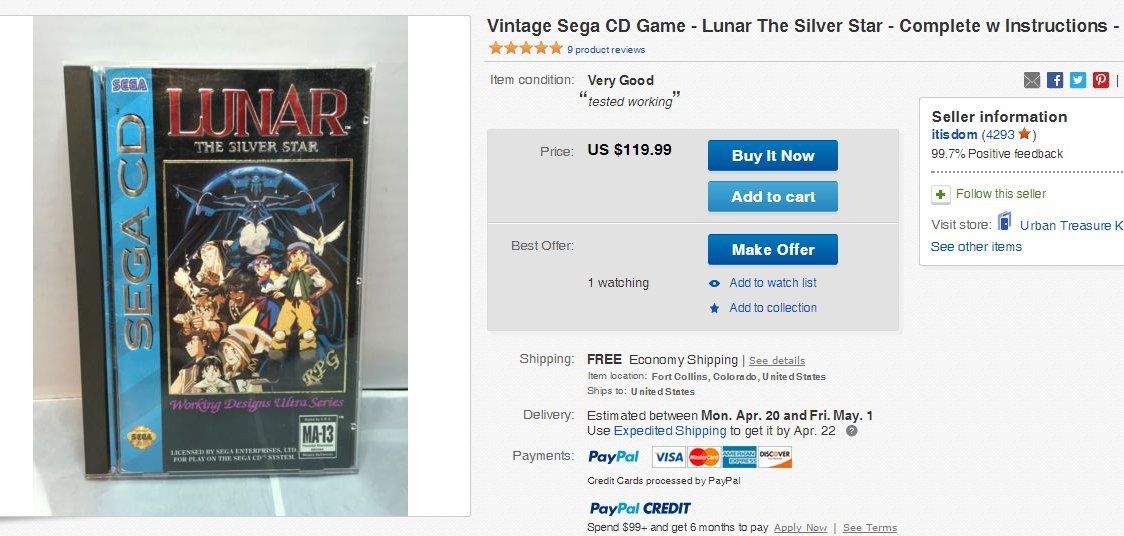 Yup. Lots of games today are so highly priced on ebay. I took Lunar as an example, especially Lunar 1 on Sega CD cause that one seemed to be the accessible one for many years while Lunar 2 has been very high the last few years.
But do they sell like this? Oh yes! You bet they do!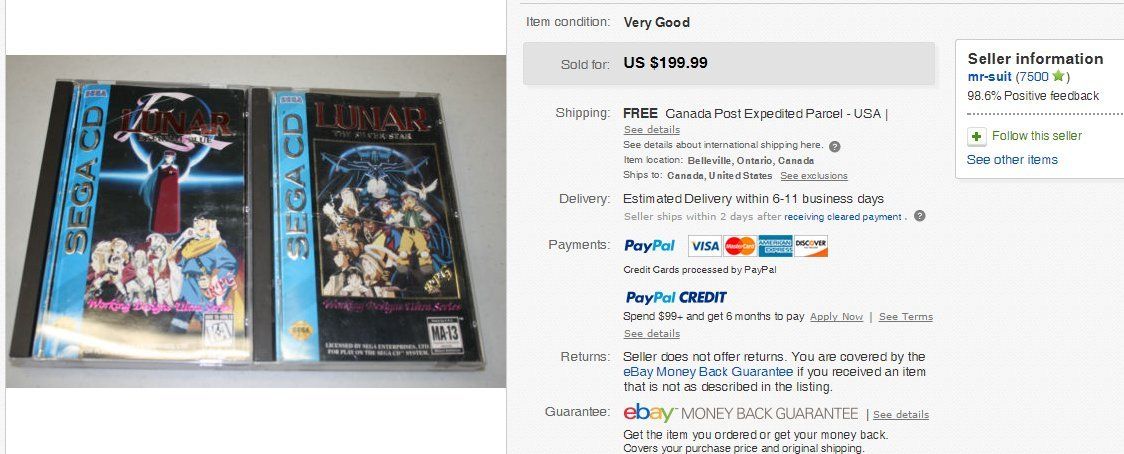 Someone paid $200 to have the 2 games. I'm not going to say they aren't worth it, buuuuuuuuuut...
Things aren't looking so bright for the future. What am I gonna do if my copy gets stolen or damaged like 10 years from now? That will be the END OF IT, cause by that time the games will probably cost $500. Just look at Dracula X on SNES or this other game... wait. No, I don't even wanna mention names anymore to avoid increasing interest,
I'm too scared to talk about games anymore. They might get popular and overpriced.