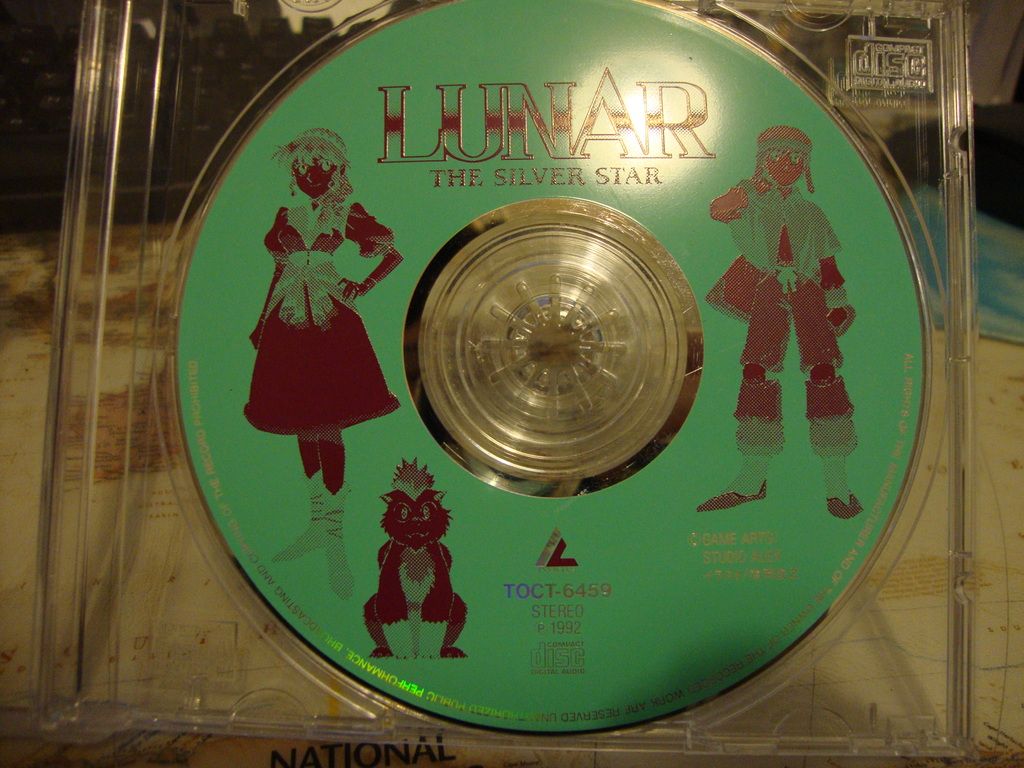 I found a soundtrack CD for The Silver Star, but I don't know if it's the "original soundtrack" or not. Which is to say, the disc doesn't say, and it came with no cover. I was hoping that it was a sample, but, never having owned any other soundtracks before, I can't tell just by looking. I searched high and low for a picture of the Mega Drive soundtrack
disc
that comes in the "sword" artwork case, but wasn't successful. The disc was cheap, so I bought it anyway.
I'm also aware that it could be a bootleg, but the "Studio Alex" and copyright information are holographic, while the characters and logo aren't. They could have at least made a high quality bootleg, and made everything shiny and pretty, but whatever. The tracks are also of good quality.
It has 15 tracks, and they don't sound like what was used in-game, as the sounds a Mega Drive would produce. It sounds like what was used before it had to take a quality cut, to be put on the MD disc.
I'm pretty sure Alunissage is going to tell me it's a regular soundtrack, but, whatever. That's good, too. This is my first time hearing non-MD quality SS tracks.