So my boyfriend got me the guide for Magical School Lunar! off of ebay! Its a great guide! lots of pictures of game play and TONS of art work that i've never seen before.
Cover-
So... i've never scanned a book before. Its hard! it took me about 5 hours!! I couldn't seem to fix the glare or the bluryness of the center of the pages... sooo... I took the book apart!! I feel so bad!! I used two knifes, scissors, and an exacto knife! so as the pages go along you can see how they got neater. I hope this shines some light on the characters of this great game. I had no idea you get 6 people in your party! ... On with the scans!
Inside cover-
Pages 2-3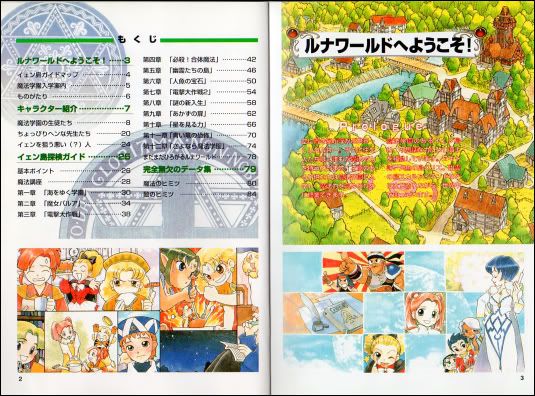 Pages 4-5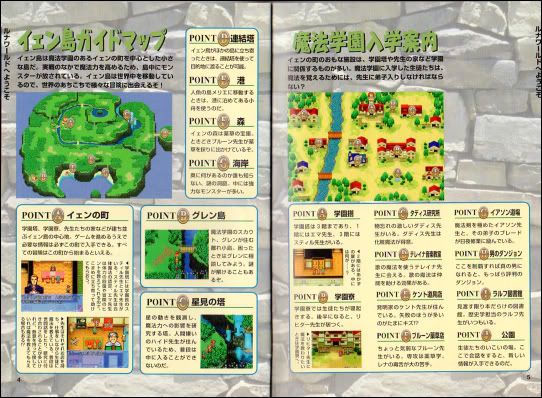 Pages 6-7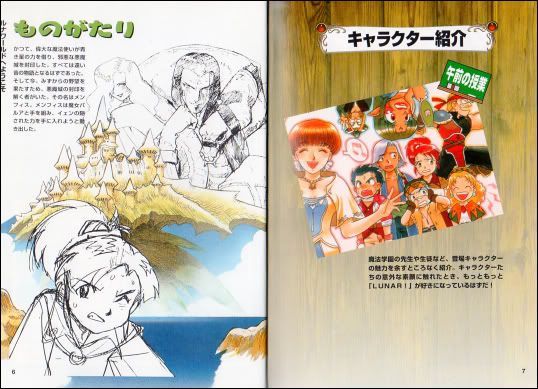 Pages 8-9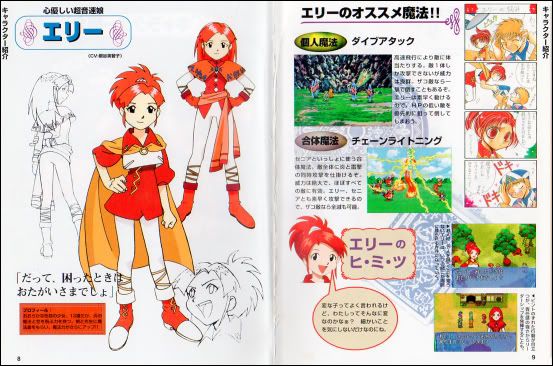 Pages 10-11
Pages 12-13
Pages 14-15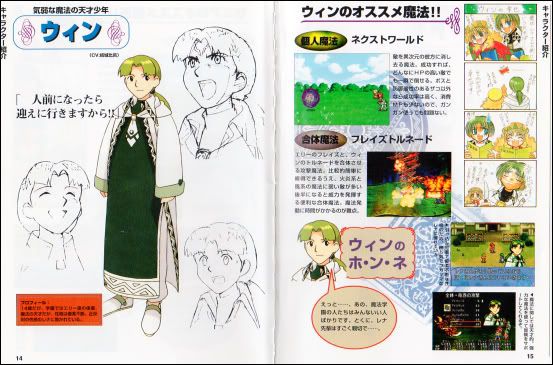 Pages 16-17
Pages 18-19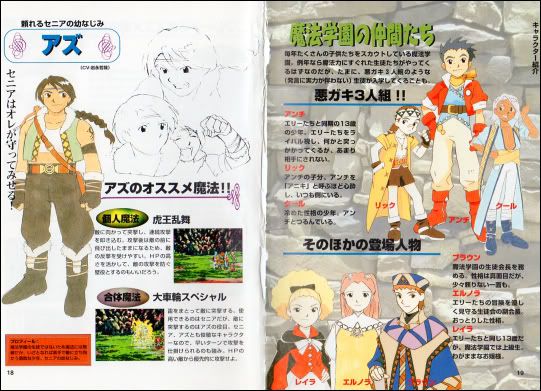 Pages 20-21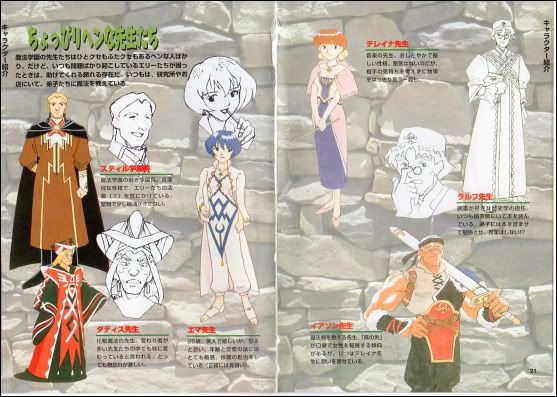 Pages 22-23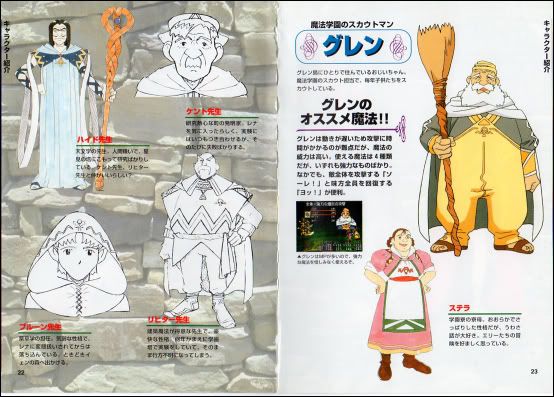 Pages 24-25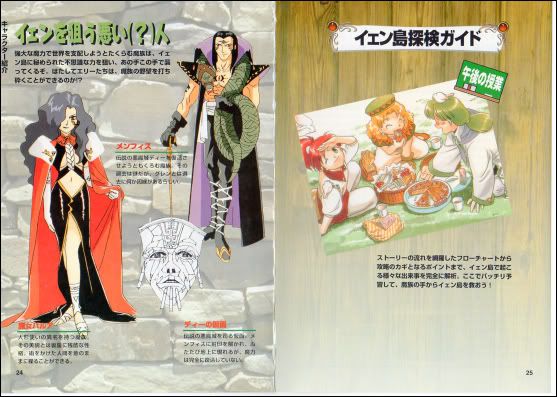 Here are Super High Quality Scans of just the mini comics that are found on pages 9,11,13,15,17. I had to upload the comics to myspace. Photobucket has a pixel count limit of 1024X768 and these pictures are just a tad larger... Opps! figured it would be worth it though!!